Become A Host
Hosting is a fantastic way to introduce new and exciting cultures into your home as well as earn a reliable additional income. Find out how hosting could work for you and your family.
Let your home work for you.
If you have a spare room, whether it be the kids going to university, a recent extension or even just a 're-shuffle', hosting students can be a fantastic way to put your space to use and earn a reliable additional income.
We work with hundreds of European secondary schools that choose to travel to London and stay in host family accommodation. They are placed with host families in groups of 2's, 3's & 4's on a full board basis and stay on average 3 or 4 nights during the week. They are out all day with their school teachers on pre-arranged educational tours. You must have access to a car and be able to drop your students to your nearest meeting point in the morning between 7:45 & 8am then pick up in the evenings around 7pm. Meeting points are reachable from Bromley, Beckenham, Hayes, West Wickham, Eden Park, Grove Park, Sydenham, Mottingham and surrounding areas.
Sign Up
---
How It Works
1
Contact us
Register your interest with us and we'll be happy to call you whenever is convenient.
2
Arrange a visit
Your local organiser will then arrange a host family visit to meet you and advise you on how you can best use your space for hosting.
3
Register
Complete our registration form and provide copies of necessary documents in order to complete the registration process.
4
Accept your first booking
You'll then receive booking requests approximately 1 month in advance of the booking. You'll need to log into your host family dashboard to view all the details of the booking and accept/decline according to your availability.
5
Prepare
Get ready to welcome your first guests by preparing the communal spaces in your home and getting the shopping in for the stay.
6
Welcome your students!
Simply all that's left to do is meet your students on arrival night with a warm welcome and a big smile and enjoy your hosting experience!
---
What our hosts have to say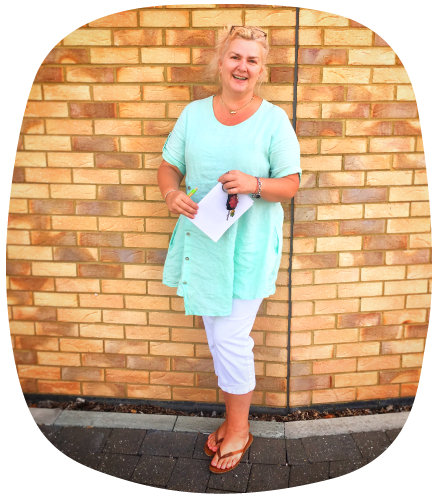 I really enjoy meeting new people and the interaction with them. Conversation round the meal table is always a highlight for me as i seek to get to know my guests. Even my younger guests really make an effort with the language and are pleased to improve. For me it is a very positive and enjoyable experience to have these guests in my home and to date i have not had any negative experiences.
Ashlyn - Beckenham
View Case Study
Your questions answered
How will I be advised about a booking?
We will send you an email, to which you need to reply to accept or decline the booking as soon as possible. Please keep this safe as it includes the full programme including times of departure and arrival for the duration of the students visit.
When will I get paid?
Payments are made on the Wednesday after the group arrive. For example if a group arrives on the Monday, you will be paid by 12pm on that Wednesday. Payments are made on a pro-rata basis.
Can the students travel to and from the meeting place alone?
No, regardless of age, all students need to be accompanied to the meeting point, you can arrange for a cab for them in certain circumstances, but you do need to let the organiser know the situation (by text) you are responsible for the cab and advising the driver that he needs to make himself known to the organiser at the coach.
What should I do if the students misbehave?
Generally, our students are well behaved and respect the fact they are in someone else's home. Should you need any assistance, please inform the local organiser, not the teacher. We will be happy to take this up with the teacher and the students and resolve any issues.
I said I could accommodate students, but now I can't?
Please advise us immediately, but at least 7 days before the arrival of the group, unless it is an emergency.
View All FAQs
English family based in France?
We have a range of offers for English families living in France where French students can come to stay with and learn English 1 to 1
Become A French Host
Enquire about becoming a host
Leave your details below and we'll happily get in touch to explain how it all works
Or Call Us On:
+44 (0) 208 402 5146